Contact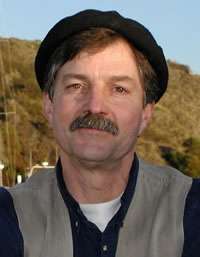 David Jackson
P.O. Box 711
Anacortes, WA. 98221
About Pacific Rim Marine

NAMS Certified Marine Surveyor David Jackson spent his early life and career on the water using, building and repairing boats of all kinds. For the last twenty-four years Jackson's professional life has been focused on Marine Surveying providing his clients with useful, timely information.
Jackson began surveying in 1980, joined the National Association of Marine Surveyors in 1993, became a Certified Marine Surveyor in 1995, served as Region Vice President and Board Member from 2006 to 2008.
Besides his surveying certification, Jackson is a USCG Licensed Master, USCG Certified 3rd Party Fishing Vessel Inspector, and is Certified with ABYC in Electrical, Corrosion, Gas and Diesel Engines.
Specializing in damage assessment, expert witness and loss prevention, Jackson offers attention to detail, the ability to see the big picture, the resources and determination to get the job done in a timely manner. Call 360-202-0767 or email pacrimmarine@comcast.net.
Affiliations
American Boat and Yacht Council (ABYC)
Marine Insurance Association of Seattle (MIAS)
Puget Sound Maritime Claims Association
Old Anacortes Rowing and Sailing Society
Anacortes Rotary
Anacortes Chamber of Commerce
Certifications
National Association of Marine Surveyors -Certified Marine Surveyor
National Association of Marine Surveyors - Third Party FV Examiner
ABYC Certifications in Electrical, Corrosion, Gas and Diesel Engines
Former USCG Licensed Master